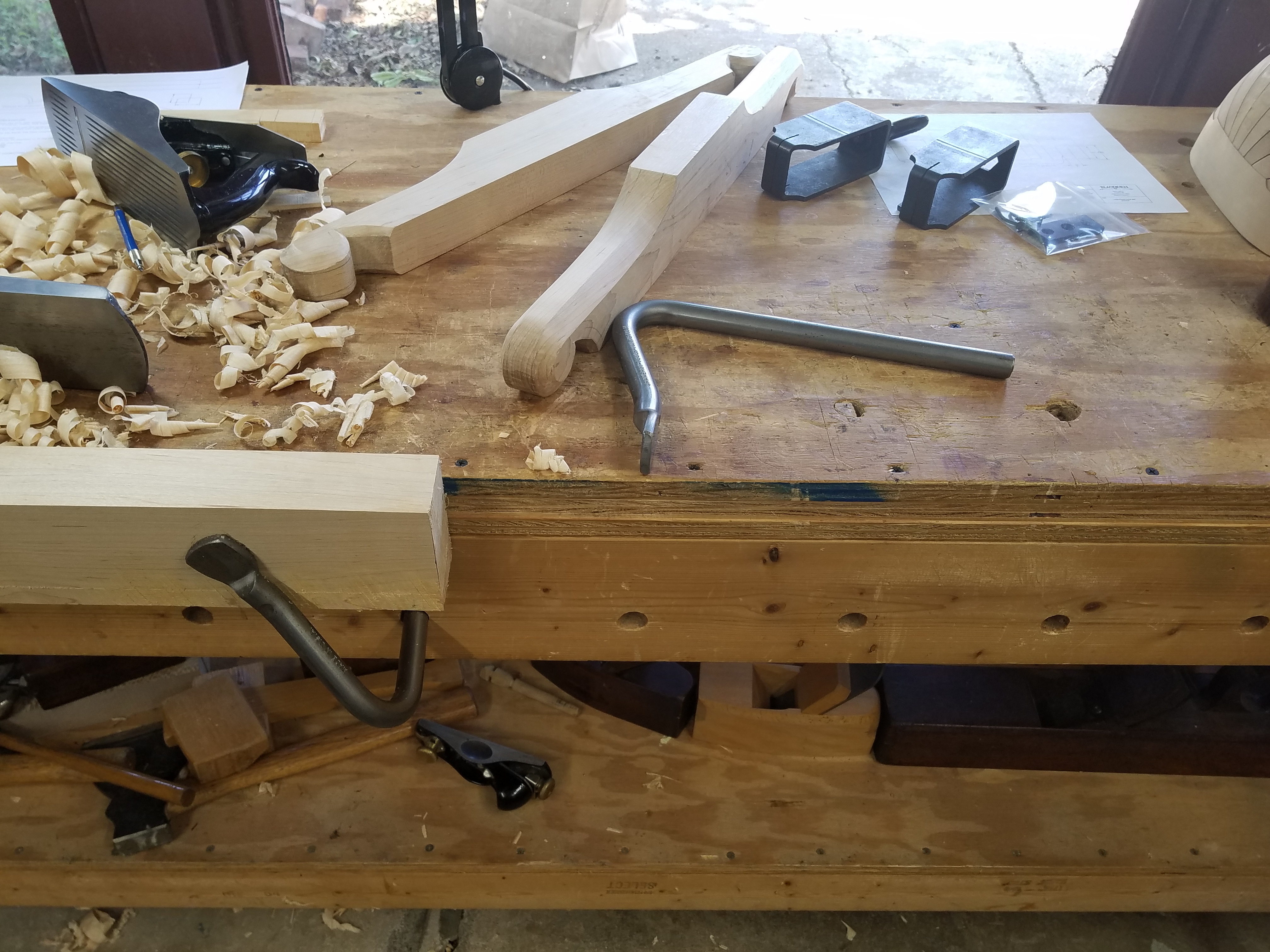 Holdfasts are probably the second-most-used clamping tool in my luthiery shop. Since I use holdfasts for securing lute-forms, soundboards, birds-mouths, top battens, and almost everything else, I'm almost always about one pair of holdfasts short of the number I really need.

For the last 25 years, I've used a pair of cast iron holdfasts from WoodCraft. The WoodCraft units have worked pretty well, and unlike many woodworkers that use cast iron holdfasts, mine have yet to break.
Unfortunately, my cast iron holdfasts have always been a little too stiff, a little too short, and have required constant tuning with a hammer to keep them in place in my pine workbench. Too cheap to spring for a pair of hand-forged holdfasts, I finally decided to replace the cast iron versions with a pair of bar-stock holdfasts from Grammercy Tool Works.

They're not as pretty as a pair of hand-forged holdfasts, but I can't think of many tools I formed a bond with as quickly as them. I don't know, if they work as good as hand-forged units yet, but for my purposes, they work great. A couple of taps on the top to set, and one tap on the back to release, they've got great holding power and have given me no surprises (so far).
4,764 total views, 6 views today